Design environmentally friendly food products
Ensure you are being transparent, reporting Scope 3 emissions, marketing with confidence and meeting corporate reporting requirements all using product level environmental foot printing
Start your journey to more environmentally friendly products today with Sustained Impact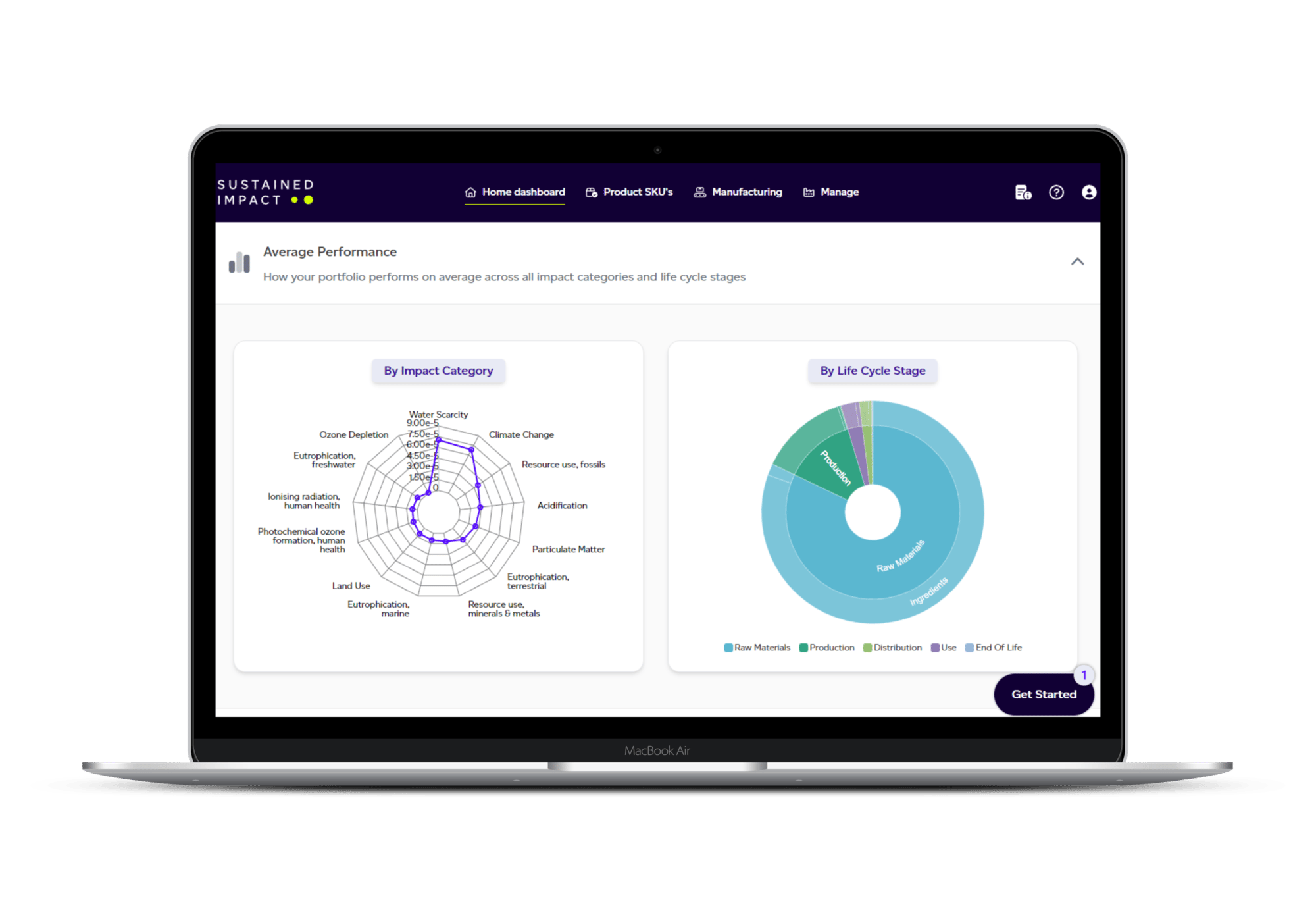 1. Measure
Assess all the products your company sells at a SKU and sales volume level to comprehensively understand your product caused environmental impact.
Full LCA using SKU level life cycle data measuring 16 impact categories.
Establish your product impact baseline using your previous years sales volume data.
Interactive and detailed SKU and volume reports highlighting high impact areas in raw materials, production processes and more.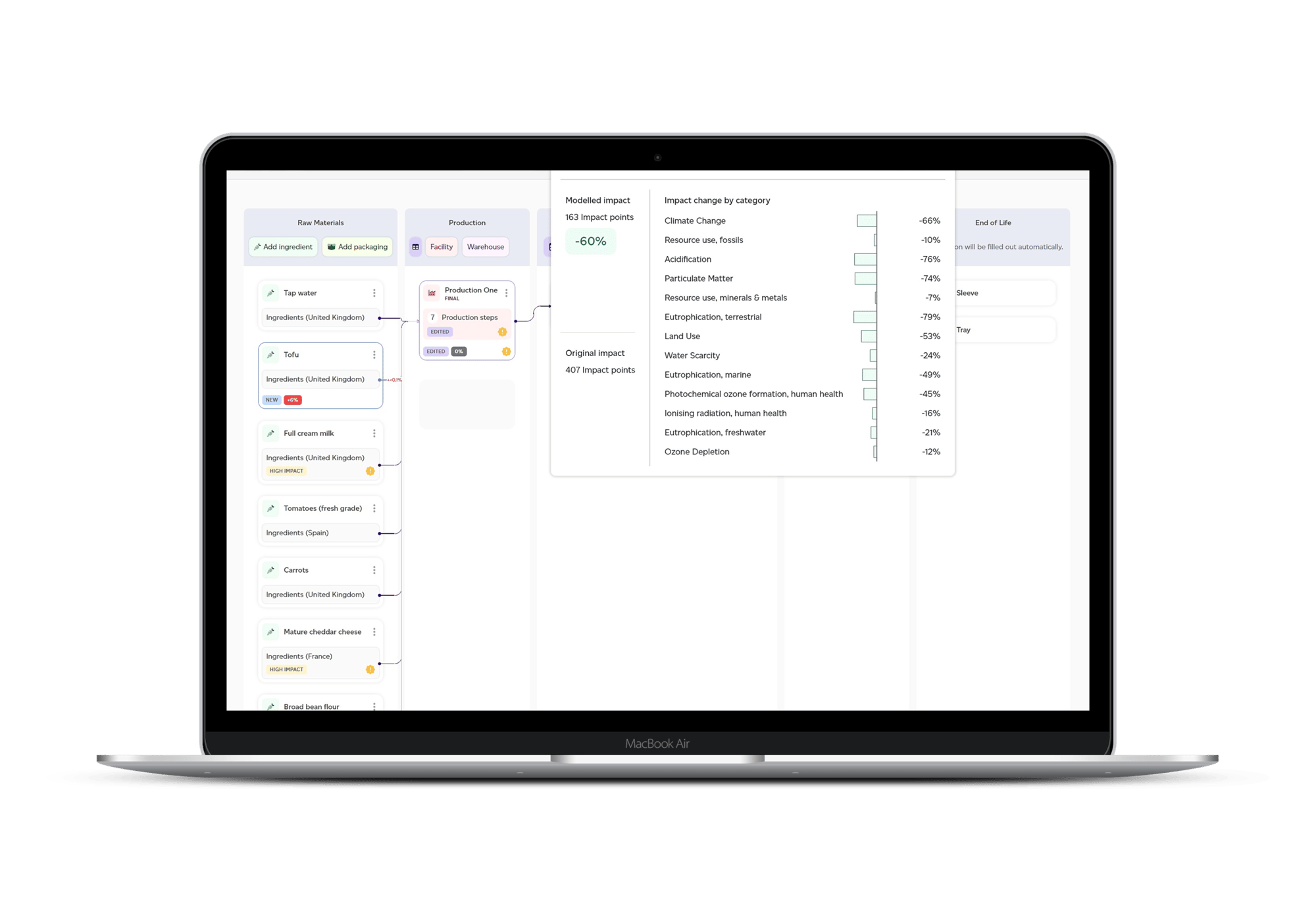 2. Plan
Armed with your baseline, plan changes to your products and brands designed to meet specified impact reduction targets.
Target overall product caused impact reduction or target specific categories such as Climate Change.
Model changes at a SKU level and forecast what these would result in at projected sales volumes.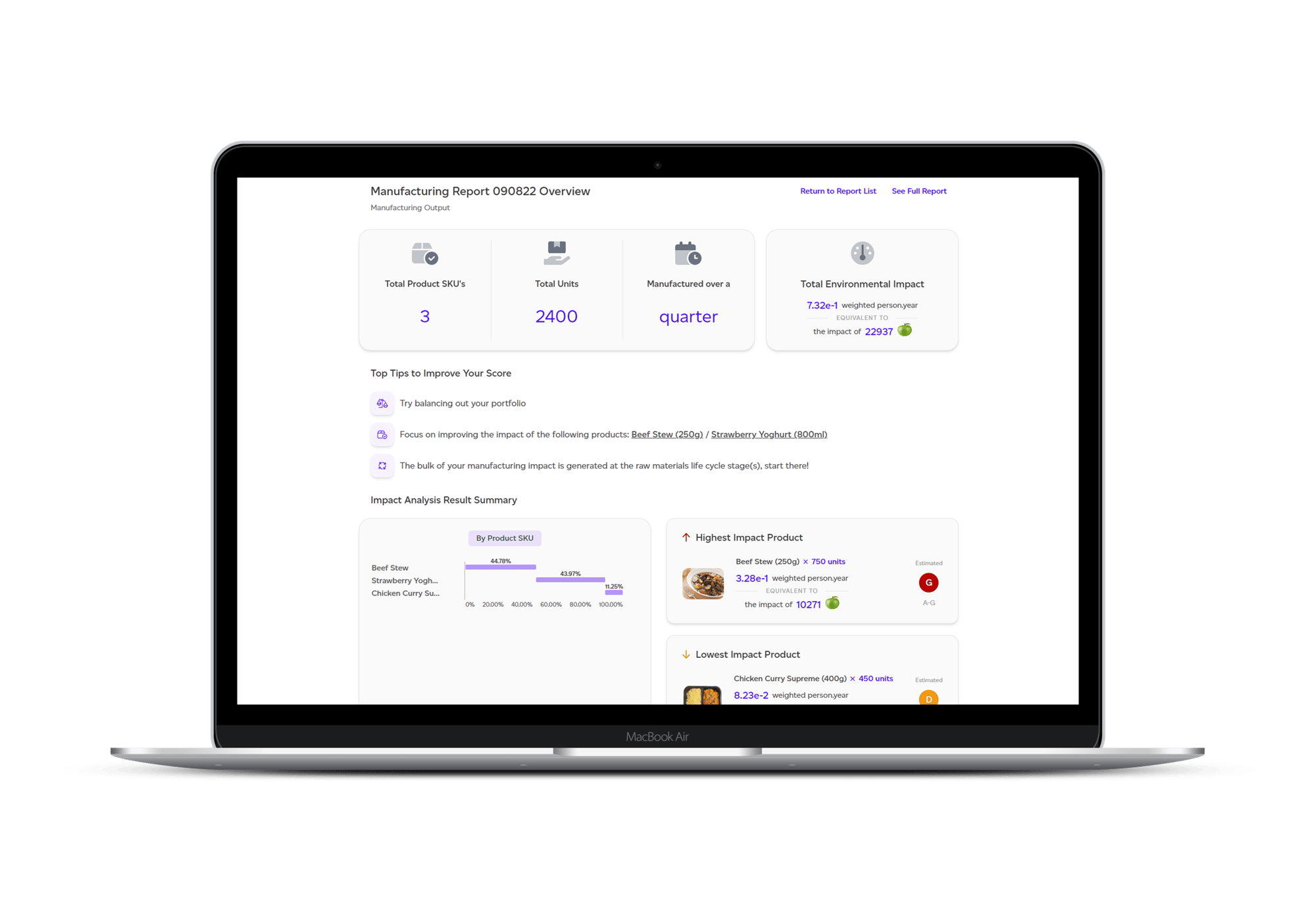 3. Reduce
Design and launch products with lower environmental impact as standard, replace high impact products with better versions and track how these proactive changes contribute to your company's impact reduction targets.
Load actual sales data month by month to track progress against set reduction targets.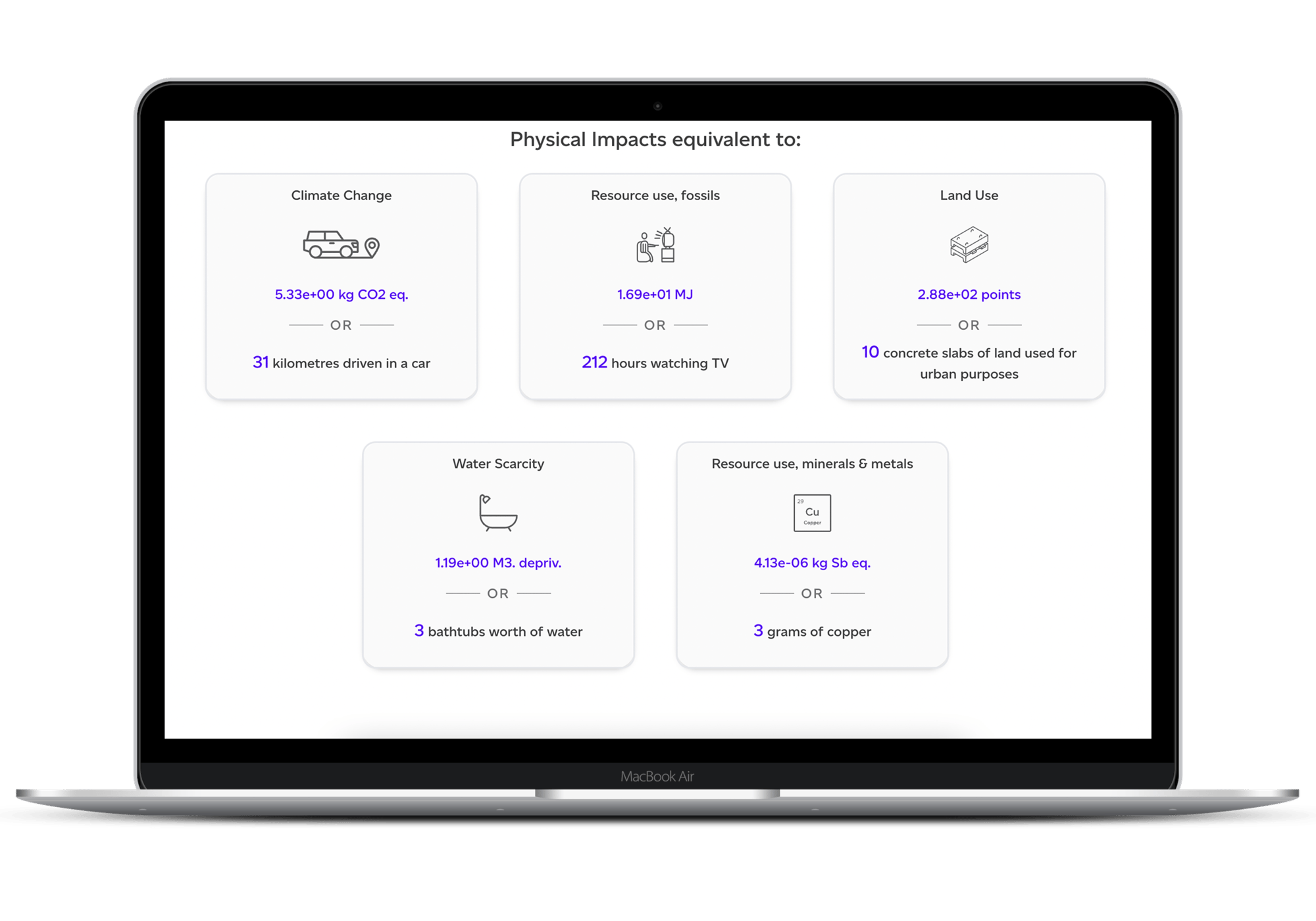 4. Communicate
Communicate these changes to your customers, investors and employees.
Add eco-labels to your products, transparently communicating your impact reduction journey to your customers and the world.
Share your reduction progress through your sustainability reports.
Highlight environmental wins your product teams have achieved at a product level.
There are many good reasons to
80%
of Amazon deforestation is due to animal agriculture
68%
of the world's wildlife populations are gone
84%
of all freshwater aquatic animals have been eradicated
70%
of all fresh water withdrawals are for agriculture
30%
of greenhouse gas emissions come from food production
50%
of the world will face water shortages by 2030
Key features
Sustained Impact empowers your teams to make actual environmental impact reductions
Product Level Foundation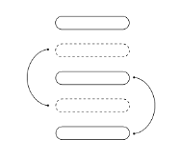 Measure the actual impact of the products you sell at the core SKU building block level
Intelligent Data Import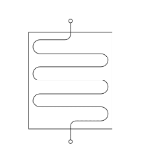 Intelligent data import and processing for your entire product range.
Product Level Insights

Automated product SKU LCA assessment highlighting high impact contributors.
Measure Impact at Scale

Assess the cumulative environmental impact of all the products you sell.
Change Modelling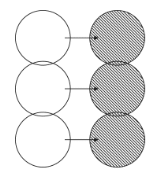 Change SKU data and forecast the resulting environmental impact differences.
Scope 3 Reporting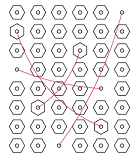 Generate comprehensive Scope 3 GHG report data from product SKU information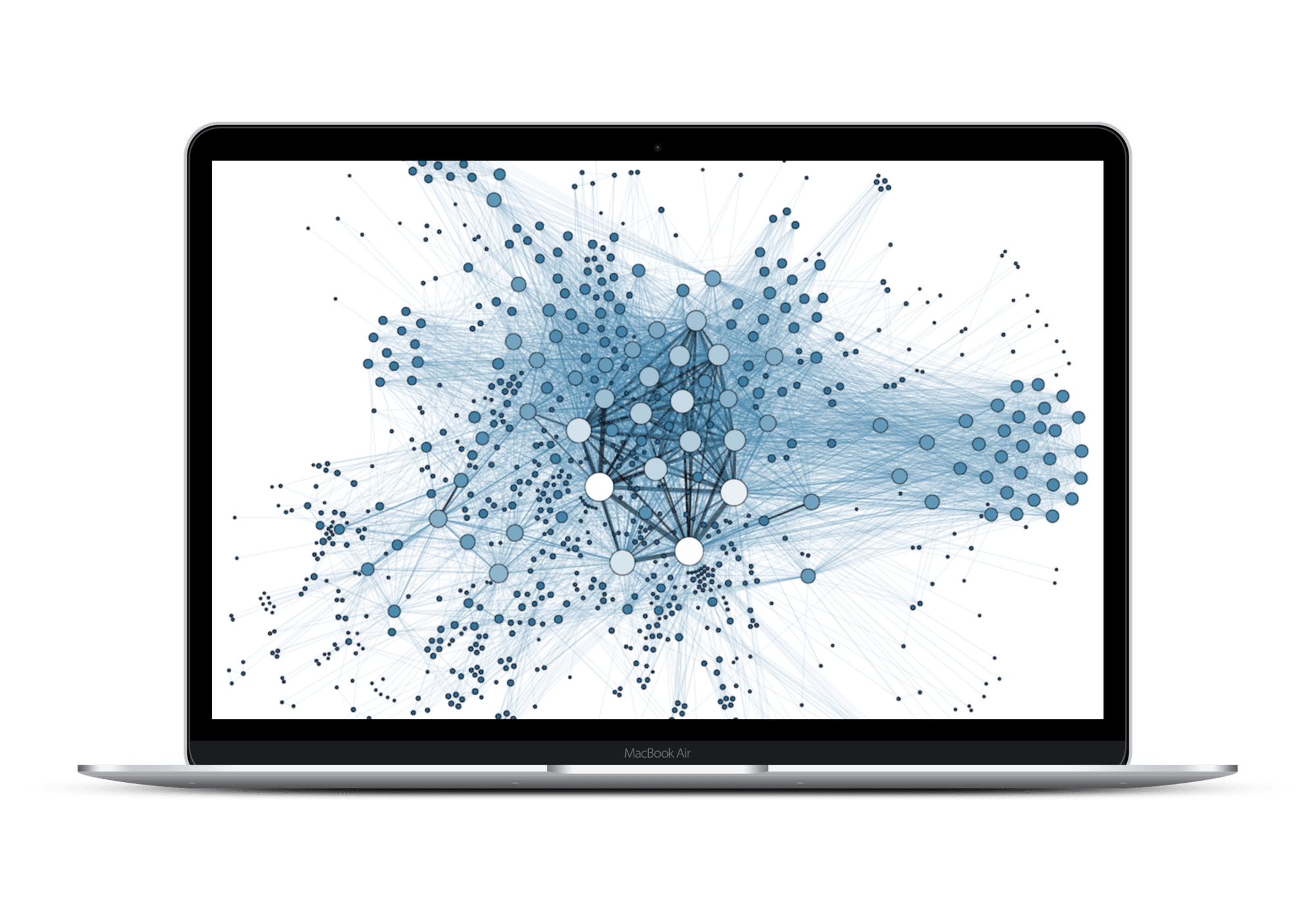 Start your journey today
Speak to our solutions advisors to see how you can start your company's journey to lower environmentally impactful products today.