blog article
Low Impact Jan Recipes
As the new year progresses, many of us are looking to alter our diets in some way or another. Whether that's to lose a couple of those holiday pounds, be more healthy, or eat more sustainably. For us here at Sustained, the last one has been playing on our minds.

That is why we have launched our first ever #LowImpactJan, a month dedicated to eating foods that have a low environmental impact on our planet.

Finding ingredients with a low environmental impact was easy enough using the Sustained extension, but translating those ingredients into full meals was where the issues started. We were tech people, not chefs. We could tell early on that as the month continued, cold and dark, that this was going to be an issue.

And so, we have decided to promote three lower impact recipes each week which cater to each diet - meat eaters, vegetarians and vegans. While they won't all have the same environmental impact, each recipe will be more eco-conscious than their traditional alternatives. So please do, read below and let us know which recipes you'll be cooking this week!

Meat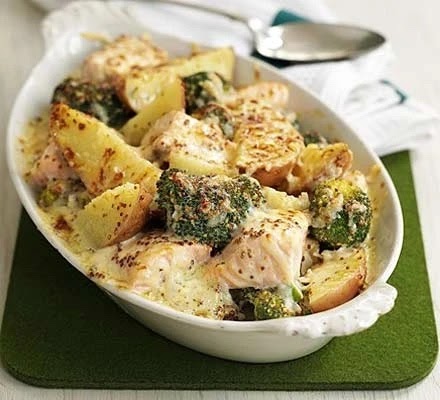 Perfect for a mid-week dinner, this fish dish is both healthy and better for the planet than other meat alternatives. It takes under 20 minutes, and with only six ingredients, even the kids can help out.

The impact

This recipe is great for meat eaters, looking to slowly transition into a more environmentally sustainable diet. It's significantly more eco-friendly than most beef options, whilst still getting that meaty texture. If you're looking to make it even more sustainable, try altering the proportions to have more veg than fish.

Ingredients
750g medium potato, cut into wedges
1 head broccoli, trimmed and broken into florets
200ml tub crème fraîche
2 tbsp wholegrain mustard
2 large or 4 small salmon fillets, cut into large pieces
Handful grated parmesan
Instructions

Put the potato wedges into a shallow microwave-proof baking dish, then cook on High for 10 mins until almost tender all the way through (turn the wedges halfway through to ensure even cooking).
Add the broccoli, re-cover and cook for another 3 mins or until the florets just give with a knife. If you don't have a microwave, boil instead.
Heat grill to medium.
Mix the crème fraîche and mustard together with a little seasoning.
Nestle the salmon in among the potatoes and broccoli, then spoon over the crème fraîche mix, making sure most of the broccoli is covered with sauce.
Sprinkle the cheese and grill for 5 mins until the sauce is bubbling, the tips of the potatoes are golden and the salmon is just cooked.

Full recipe and article at: https://www.bbcgoodfood.com/recipes/salmon-broccoli-potato-bake
Veggie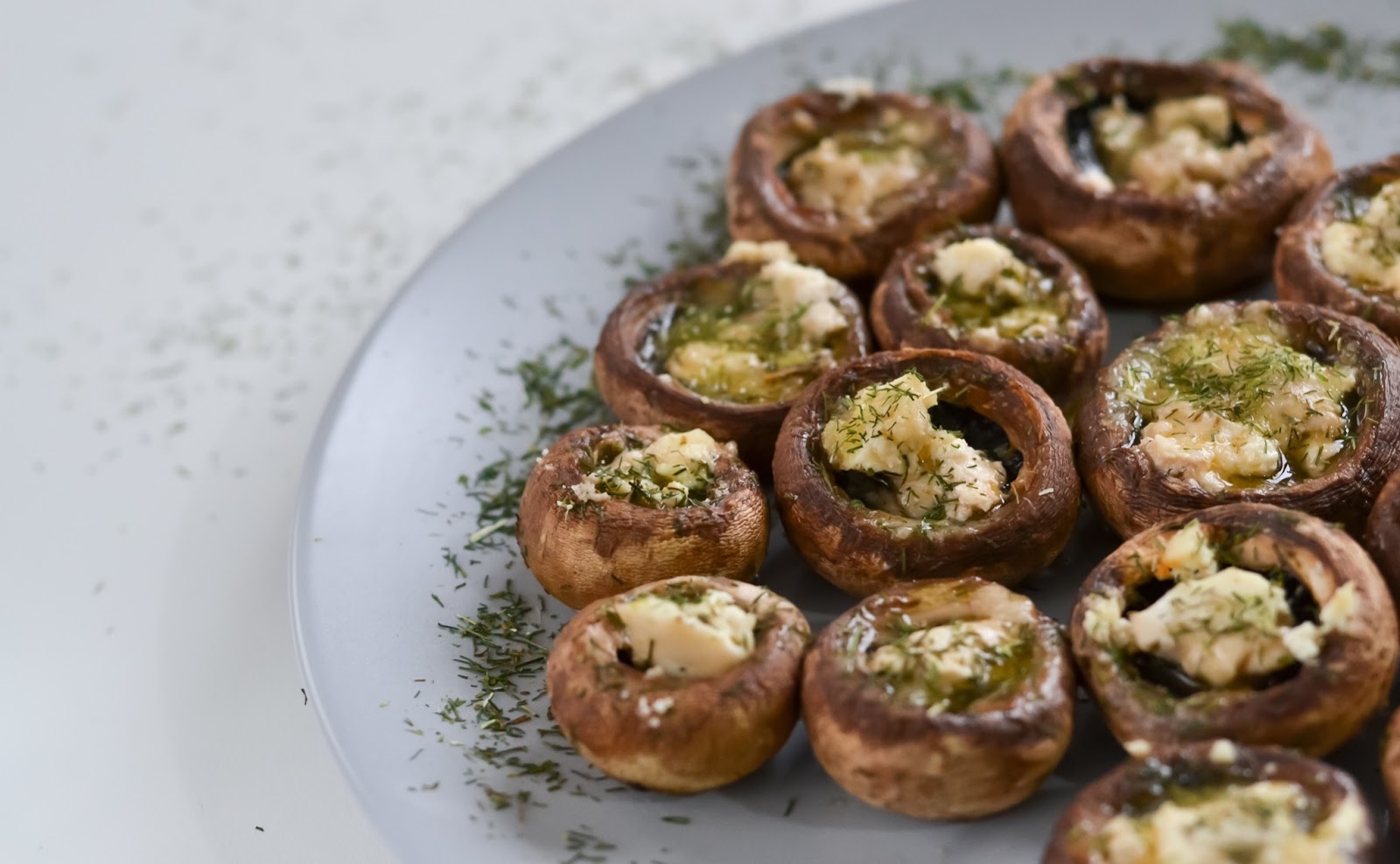 If you're looking for some quick, comfort food, this is the recipe for you. The combination of the hearty mushrooms and melted cheese will be sure to warm you up on a cold January night.
The impact

Despite having cheese in it, this is the most environmentally friendly recipe in this week's collection. Mushrooms and spinach are great for the environment and form the base of this dish. This is a great example that sometimes, it's more about the proportions of ingredients in a recipe that makes it sustainable, than the ingredients themselves.

Ingredients

2 portobello mushrooms
1 Tbl olive oil
1/2 cup onion diced
1 Tbsp garlic minced about 2 cloves
1 cup diced mushrooms
1/4 tsp black pepper + 1/2 tsp salt
6 Tbsp grated parmesan
6 Tbsp milk
2 cups chopped fresh spinach
Instructions

Preheat oven to 400
Wet a paper towel and wipe the mushrooms clean (do not put under running water because mushrooms absorb moisture and they will lose flavour)
With a spoon scoop out the insides of the mushroom
In a medium saucepan put olive oil and saute onions and garlic for 1-2 minutes until fragrant
Add mushrooms and sauté for 2-3 more minutes
Once mushrooms seem soft, add parmesan, milk, salt and pepper let it simmer for 5 minutes
Add spinach
Fill portobello mushrooms with spinach parmesan filling
Put in the oven for 25 minutes
Full recipe and article at: https://www.sweetpillarfood.com/vegetarian/spinach-and-parmesan-stuffed-portobello-mushroom/

Vegan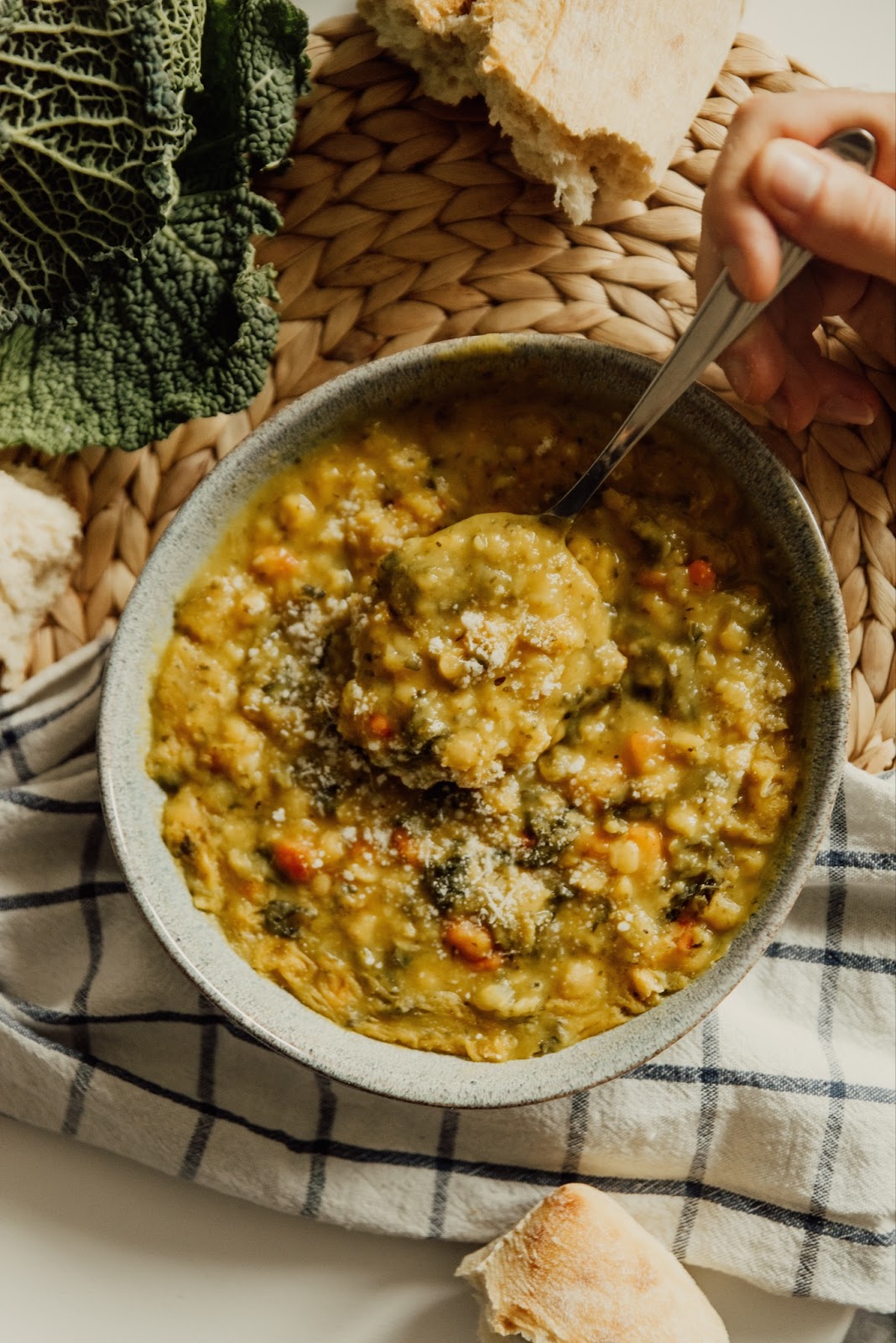 This week's vegan recipe is a hearty aloo gobi curry. It successfully warms you without warming the planet! (pardon the pun) This recipe takes around an hour, so it's a great option if you're entertaining guests over the weekend.
The impact

Full of seasonal vegetables like potatoes and cauliflower, this recipe is a great way to ensure you're eating low impact foods, regularly. Spices such as mustard seeds and cumin also have a very low environmental impact while being able to completely transform a recipe.

Ingredients

1 1/4 pounds potatoes, peeled, cooked, cooled and cut into 1 1/2 inch dice to make 3 cups
4 scallions
1 large head cauliflower
4 tablespoons vegetable oil
1 teaspoon cumin seeds
1 teaspoon yellow mustard seeds
1 teaspoon ground coriander
¼ teaspoon turmeric
½ teaspoon ground ginger
Juice of ½ lemon
1 teaspoon salt
Freshly ground black pepper
Instructions

Cook the potatoes whole and leave them to get cold, and then dice them into 3–4cm cubes when you come to cook the aloo gobi.
Slice the scallions into ¼ inch rings. Cut or break the cauliflower into small florets, about 1½ inches across the top of the floret.
Heat the oil in a large pan and cook the cumin and mustard seeds until they begin to pop. Add the scallions and cauliflower florets and cook over a medium to high heat until the cauliflower is scorched in places.
Add ½ cup water, cover the pan either with a saucepan lid or aluminium foil and cook for 10 minutes, turning down the heat if there's too much fizz and splutter going on inside the pan.
Take off the lid, and add the other spices, along with the lemon juice, diced cooked potatoes, salt and a little pepper.
Turn the pan and stir carefully to mix everything well and let it cook together for another 5–7 minutes or until the cauliflower is tender and the potatoes are heated through.
Season to taste and decant to a warmed dish.

Full recipe and article at: https://www.cookstr.com/recipes/aloo-gobi-nigella-lawson